Welcome!
Welcome to the Village of Hampton, Illinois. The citizens of Hampton are proud of the small-town atmosphere and beautiful river views. Hampton has evolved into a quiet bedroom community that is without a doubt the best kept secret in Rock Island County!


Village Administration Office
251 S. State Avenue
PO Box 77
Hampton, IL 61256
Tele: (309)755-7165

Hours: Monday thru Friday 8:00a - 11:30a & 1:00p - 5:00p Closed all State Holidays.

Council meets 2nd & 4th Modays 6:30p at the Village Hall, 520 1st Avenue, Hampton, IL 61256 unless specified a different location.

Village Hall Hours 2023: See Attachment
LATEST NEWS:
11/07/2023 - Read the December Newsletter
10/10/2023 - Read the November Newsletter
09/21/2023 - FREE Household Hazardous Waste (HHW) Collection Event Saturday, October7, 2023 at Rock Island County Fairgrounds - See Attachment
09/16/2023 - Apple Festival @ Brettun & Black Museum
09/07/2023 - Read the September Newsletter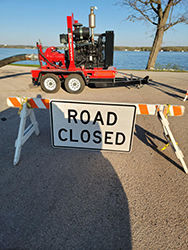 08/14/2023 - Information about Hampton Days from 08/18-08/19
07/19/2023 - Beginning Monday, July 24, 2023 the Village office hours will be Monday - Friday 9a to 3p, until further notice. Please email or call. Thank you! We are sorry for the inconvenience.
05/24/2023 - Village offices will be closed Monday in observance of Memorial Day! Yard Waste and Garbage will be a day late.
04/27/2023 - Please do not remove barricades. They are for your safety and the safety of pumps. If the road is closed, it's not a suggestion or for "thru traffic only".
ROAD CLOSED
First Avenue from 5th Street to 1st Street is closed to EVERYONE!
04/17/2023 - Read the May Newsletter
03/28/2023 - You can now sign up for emails, view your bill, make changes to your account and/or pay online! Create an account by visiting https://hamptonil.frontdeskgworks.com/
Village Wide Yardsales are always held the first weekend on May and the first weekend in October.
02/27/2023 - The Easter Bunny is coming to Family First Chiropractic Center! We are hosting our annual Easter event this year on March 31st from 4-6pm. Bring your kids to 'hop down the bunny trail' and find the Easter Bunny! We will have a photographer, snacks and games! Last year was a great time and we hope to see you there this year!
Family First Chiropractic Center, 510 State Avenue, Suite 3, Hampton, IL 61256, 309-751-9790
02/17/2023 - Read the March Newsletter
02/07/2023 - Hampton residents - please come to a "Medicare Made Clear" educational event - held at the East Moline library March 16th at 6pm. RSVP to Mary Maher 309-292-7900.
2023 Meeting Schedule & Holiday Schedule
BOARD MEETING TIME CHANGE
Regular Village Board meetings (occurring the second and fourth weeks of each month) will move to a 6:30 p.m. start time beginning May 9th, 2022.
YOGA AT THE HERITAGE CENTER
Join Mike Tappero every Monday and Thursday evening at 7 p.m. (except major holidays!) at the Heritage Center for a bi-weekly dose of Zen. Mike's yoga sessions are good for all age levels and experience levels. You must supply your own mat, blocks and any other items you may need for your practice. Mike is a 500hr certified yoga instructor, He completed his 200hr certification through Indigo Wellness Studio in 2014 and his 300hr certification through Tapas Yoga Shala in 2019. Mike has taught classes at Shine Yoga studio, formerly in Moline, as well as at the Hampton Heritage Center since 2014. Mike currently teaches two mornings per week at Revive Café in East Moline, and two evening classes at the Heritage Center. All classes at the Heritage Center location are by donation only. All donations received from the Heritage Center classes are passed along to animal welfare organizations in the Quad Cities. If you have questions, or just want to see what yoga is all about, please stop by the Heritage Center on Monday or Thursday evenings at 7 p.m.  No registration is necessary.
06/25/2021 - The drop box has been relocated to the Heritage Center. You can easily drop your bill off from the ease of your car.
06/10/2021 - PLEASE TAKE NOTICE! Effective immediately the Village Hall Administrative office is now located in the Heritage Center. The Clerk's hours will remain the same and so will the mailing address. Our new physical address is: 251 So. State Avenue, Hampton, IL 61256. Phone Number is the same.
05/02/2021 - It has come to the Village Board's attention that recently, person or persons unknown, created and/or distributed fliers to resident's homes, in some cases, placing these fliers in resident's mailboxes. These fliers, which contained the Village's seal and requested donations for the Hampton Police Department, were not authorized by, or created by, the Village of Hampton, its Mayor or Board of Trustees. The fliers are not, and should not be considered, official Village communications or correspondence. Any and all persons responsible for the creation and/or distribution of such materials are advised to cease such activity immediately. Use of the Village of Hampton seal without express prior written consent of the Village Mayor and/or Board of Trustees is prohibited.